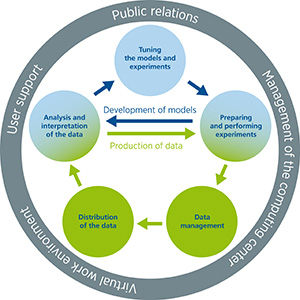 For German climate research, the domain-specific high performance computing center DKRZ is an indispensable service provider. In addition to the operation of the supercomputer and storage systems, DKRZ offers many services specifically relating to climate modeling, covering all aspects of the scientific workflows in developing models and producing data.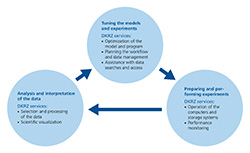 Many coincident steps are involved in developing the climate model, from  adjusting the models, through preparation of experiments, to finally analyzing the data. DKRZ supports the scientists with its spectrum of services.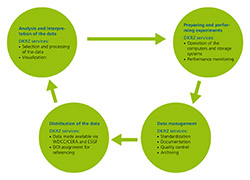 Data production is comprised of the preparation and execution of experiments, data management, distribution as well as the analysis of the data. DKRZ offers its users numerous services and helps optimize the data flows.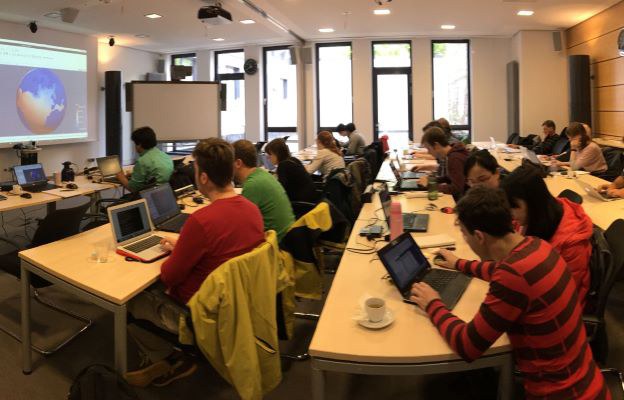 Workshops and Training
Complementing our other services, we offer workshops and training in the areas of high performance computing, data management and visualization.