05.09.2017
Vidal talked to climate researchers of the University of Hamburg, the Max Planck Institute for Meteorology and the Helmholtz Center Geesthacht about their collaboration in the Cluster of Excellence for Climate Research CliSAP and discussed possible future German-French cooperation.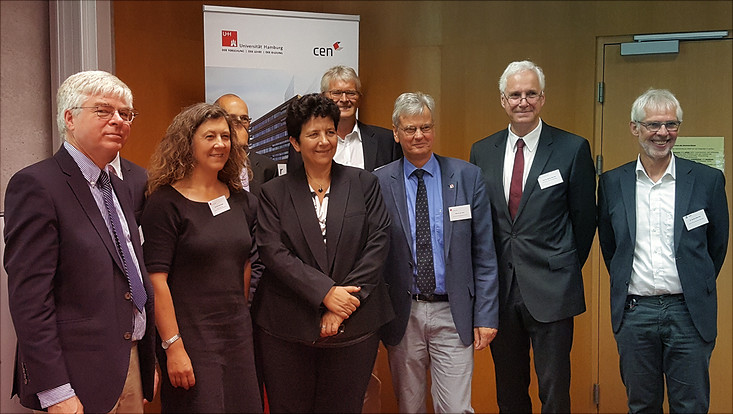 The French Minister of Higher Education, Research and Innovation Frédérique Vidal meeting, amongst others, the vice president of the University of Hamburg, Jan Louis, CliSAP spokeswoman Anita Engels, CEN director Detlef Stammer and Joachim Biercamp of DKRZ. (Quelle: A. Allner, UHH/CEN)
Afterwards the Minister visited the neighboring German Climate Computing Center (DKRZ). DKRZ' supercomputer is an important tool for climate researchers. Among other things, the German contribution to the IPCC assessment reports are simulated on it and the resulting data are stored in the DKRZ archive.
Press release of the University of Hamburg about the visit of the French minister of science (in German only): here