Info

Alle Inhalte des Nutzerportal sind nur auf Englisch verfügbar.
Global High-Resolution Modelling Activities
DKRZ works currently within two projects on preparing and running global atmosphere-only and coupled ocean-atmosphere weather and climate simulations at an unprecedented (kilometre-scale) resolution. The activities are linked to the high-resolution demonstrator developments of the Centre of Excellence in Simulation of Weather and Climate in Europe (ESiWACE; www.esiwace.eu) and the high-resolution intercomparison project DYnamics of the Atmospheric general circulation Modeled On Non-hydrostatic Domains (DYAMOND; www.esiwace.eu/services/dyamond).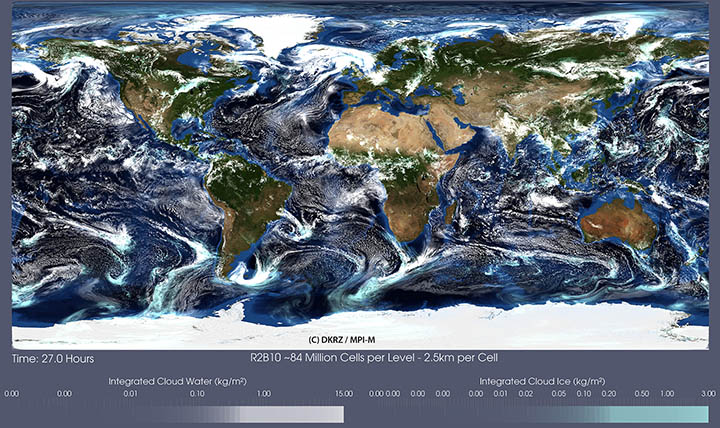 Both projects build up on the ICON model, a joint development of the Max-Planck-Institute for Meteorology and the German Weather Service DWD.For more information on ICON see https://www.mpimet.mpg.de/en/science/models/icon-esm/icon-a/